Guangzhou Colorful Play Equipment is حديقة الترامبولين manufacturers and suppliers in China,we make حديقة الترامبولين in high quality for sale.Welcome to buy حديقة الترامبولين from our factory.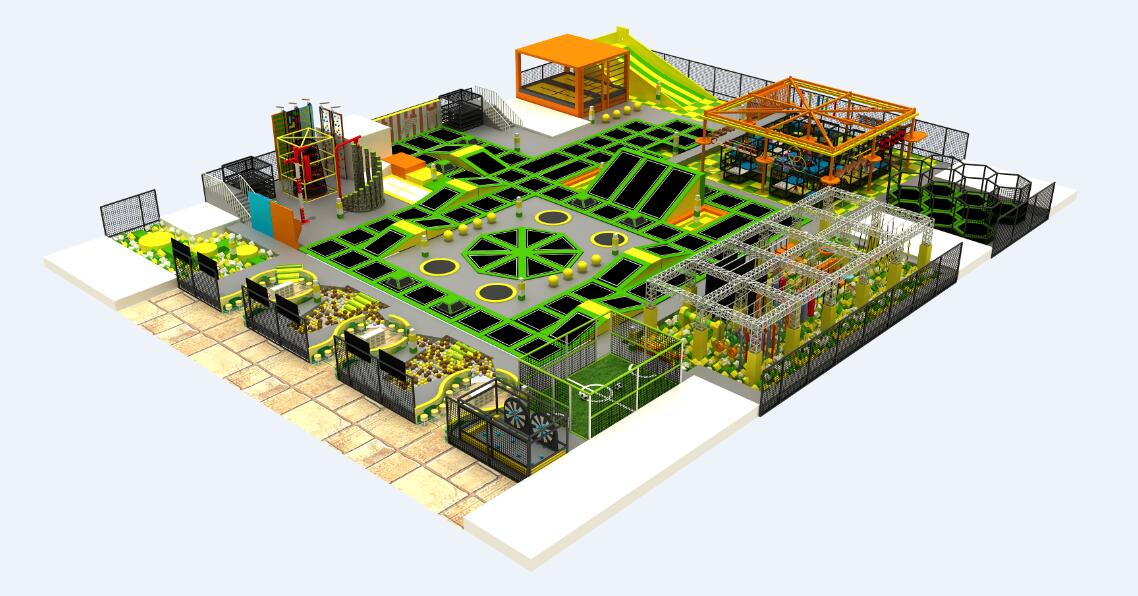 Based on rich experience of manufacture حديقة الترامبولين,now Colorful Play offers one-stop solution for trampoline parks,from design,production to sales and transportation all over the world.
OUR KIDS JUMPING ZONE QUALITY & ADVANTAGES
1.Colorful Play حديقة الترامبولين=strong frame sturcture
Main Frame:80*80mm steel frame,thickness 3mm,trampoline frame is also with powder coated,auti-rust,non-toxic.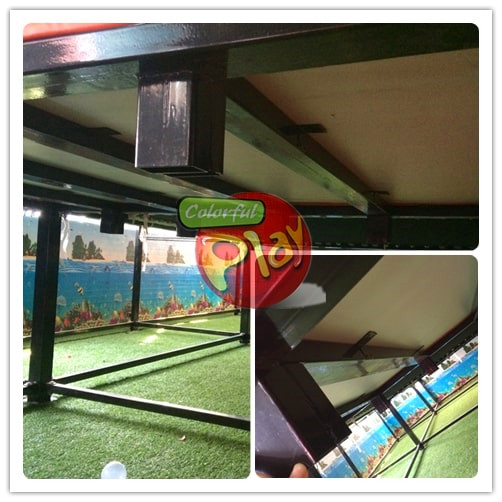 2.Colorful Paly حديقة الترامبولين=strong jumping mat
Jumping mat:ordinary trampoline mat:0.6mm thickness & 600D PP mesh.Static load-bearing 600kg,dynamic load-bearing 135kg.
professional trampoline mat:nylon,stronger wear resistance,higher elasticity.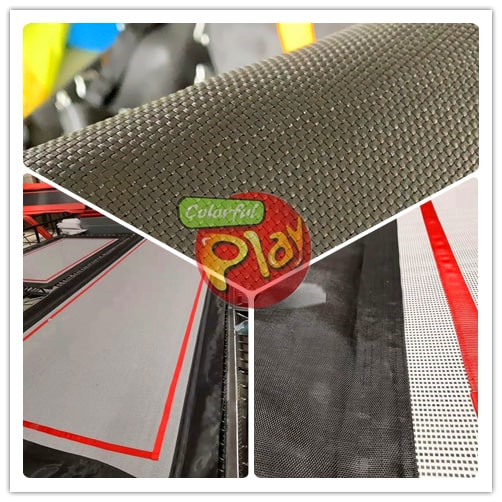 3.Colorful Paly حديقة الترامبولين=safe jumping area
Jumping mat of trampolines with added safety multilayer on edge to cover springs,to avoid the foot directly touch the spring caused by fall.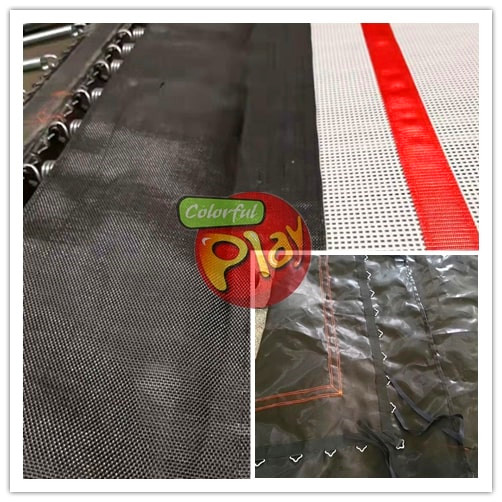 4.Colorful Paly حديقة الترامبولين=professional ware hook
Wave hook:size and position of each wave hook are calculated and positioned accurately,made by machine pressing and welded.
So that each spring is located in an accurate position,reduce mat damage byuneven force.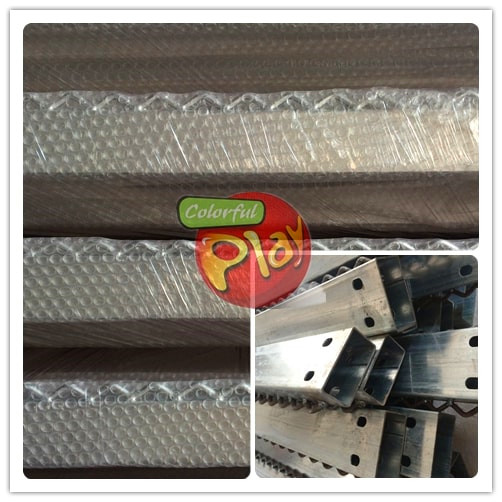 5.Colorful Paly حديقة الترامبولين=strong springs
Springs for trampoline parks:professional spring (spring steel),good elasticity,tensile deformation is 5 times than the length of manganese steel.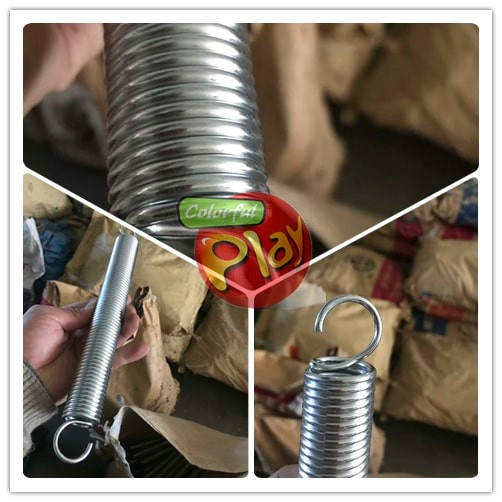 6.Colorful Paly حديقة الترامبولين=thick soft cover
Soft cover:PVC leather 0.45mm +70mm EPE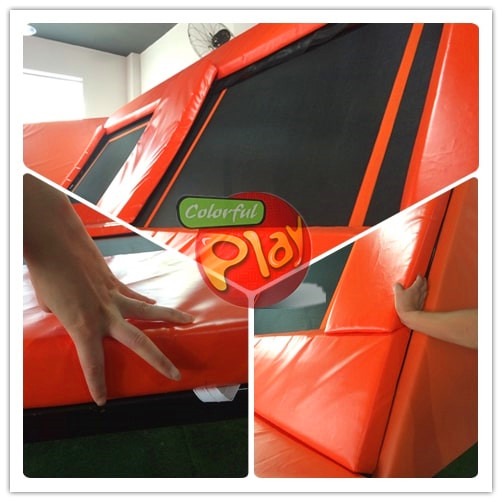 7.Colorful Paly حديقة الترامبولين=nice design jumping zone
Our trampoline park design & projects
Colorful play is professional حديقة الترامبولين supplier,our trampoline parks sold well in Middle east,like Saudi Arabic,Egypet,Dubai,Kuwait,Qatar,Jordan,Yemen,etc.more details,pls contact us.
Hot tags:حديقة الترامبولين,manufacturers,suppliers,China,wholesale,for sale,factory,Guangzhou Colorful Play