BEST PLAY ITEMS FOR TODDLERS PLAY AREA-ROLE PLAY AREA & BUILDING BLOCKS CENTRE
BEST PLAY ITEMS FOR TODDLERS PLAY AREA-ROLE PLAY AREA & BUILDING BLOCKS CENTRE
Beside play structure in the indoor playground,what toddlers love in the play area?The answer is Role play area & Building blocks play centre.
Different as bigger children,toddlers prefer to have an open area where is no play structure.
Besides the traditional soft electric games like marry go around,coconut tree,what play items are popular now for toddlers play area?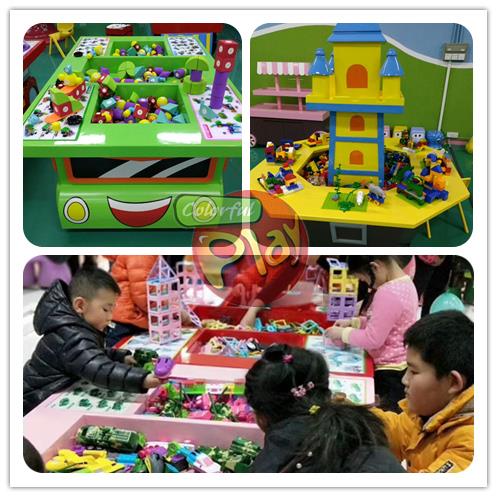 1.Role play area.
Kids love role play games,they can pretend to be doctor,cook,policeman to work in their dreaming careers.They can play in the play kichens,play shops & doll houses.
Parents love to take kids in rople play centre,because role play games can encourages toddlers' creativity and imagination,enrich their Language and enhance communication skills,
develop kids' social and emotional skills & enhances their physical development

2.Building blocks play centre.
Besides playing,building blocks are more about imagination and creation.Not only toddlers themselves,but also parents would love to
take kids there.
And what's more?You need a colorful storage table for the building blocks.Then there will be a nice building blocks play centre like Lego corner.