toddlers soft play area with big foam building blocks
As a professional supplier for toddlers soft play area with big foam building blocks,Guangzhou Colorful Play Equipment Co. manufacturer high quality big foam building blocks in China.Customized pretended kichten,bank,post office,kichen,burgershop,ice cream,hospital,patisserie,icecream shop,flower shop for sale!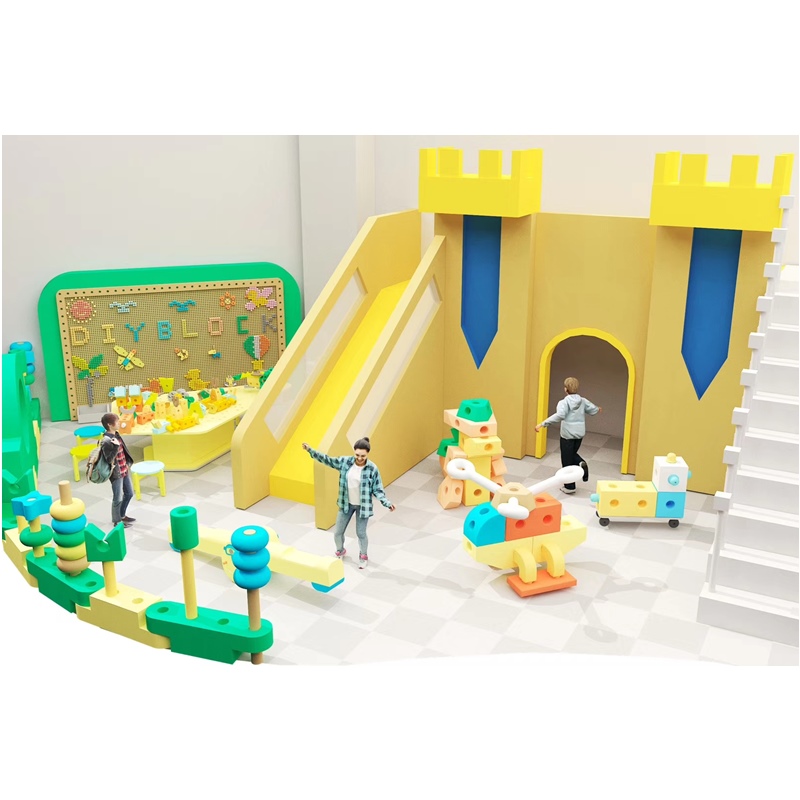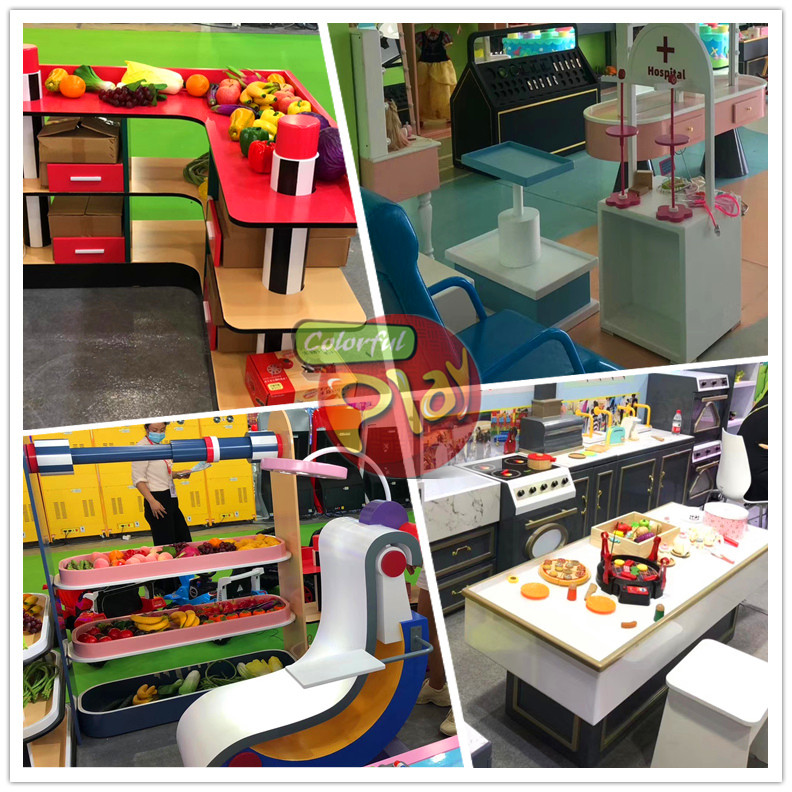 OUR TODDLERS SOFT PLAY AREA MATERIAL & ADVANTAGES
1.Plastic part of toddlers soft play area:Raw material is LLDPE imported from South Korea,food grade,high temperature resistance,innocuity,with Test report proved it is very safe for kids.
Production process is rotational moulding,which makes strong plastic.Wall thickness of plastic is over 7mm.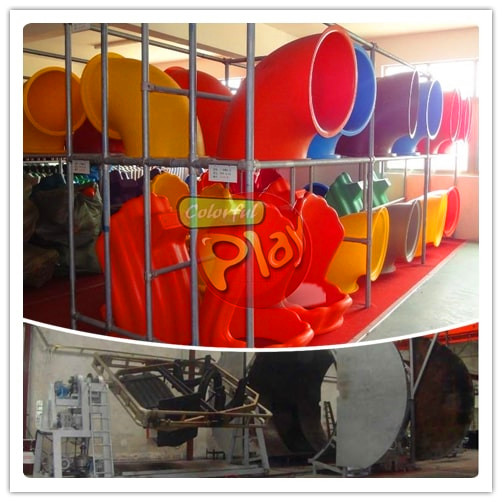 2.Iron parts of soft play area: 48mm double hot galvanized steel pipes,with international standards GB/T244-97.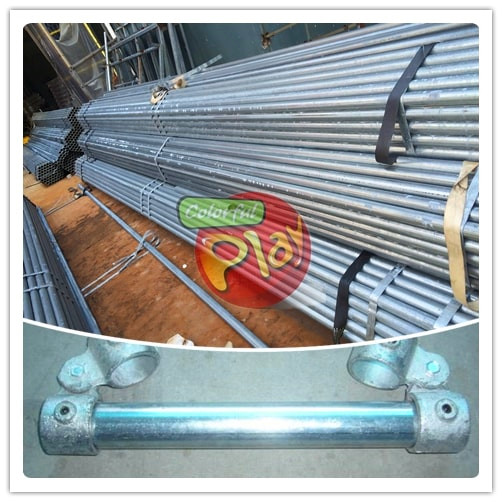 3.Fasteners of soft play:ductile iron pressure forming,with the characteristics of high-strength anti-loosen crew.
Meet the GB/T3091-2001 sandard.They are used to connect between the galvanized pipes and other iron pieces.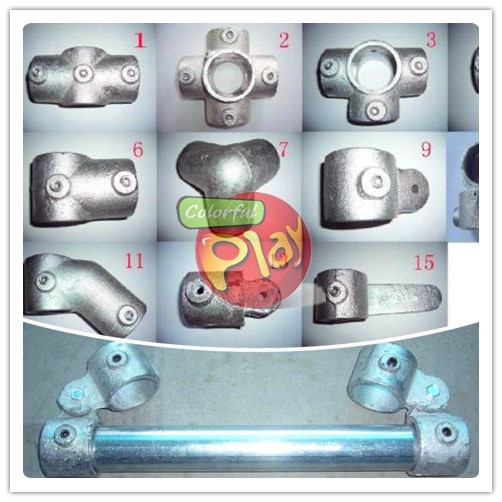 4.Soft parts:innermost:high quality ply wood,with enough inside supporters,middle:sponge,outmost:PVC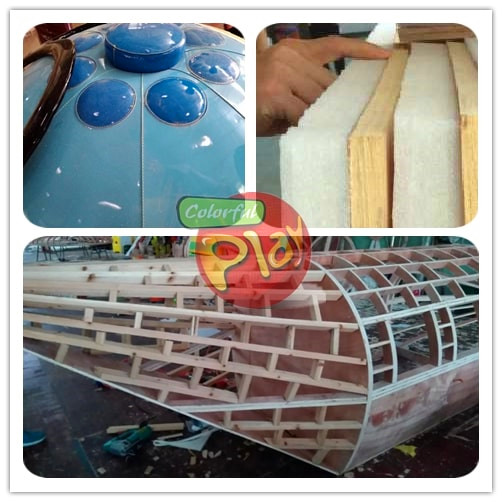 5.EVA mat for big foam building blocks:100*100*2cm,high density & no odor.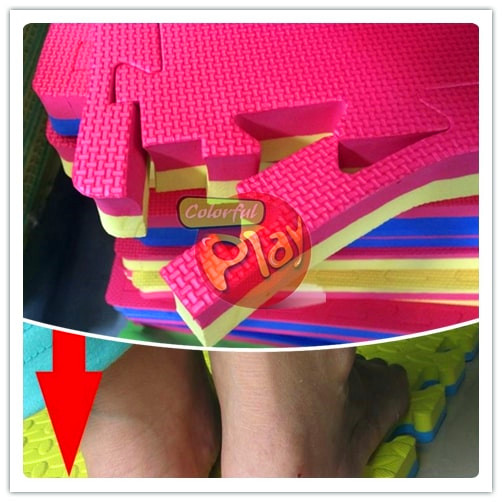 6.Net of kids play area:4*4cm high-strength nylon rope machine weaving,high strength,good safety performance in line with GB/T3091-2001 standard.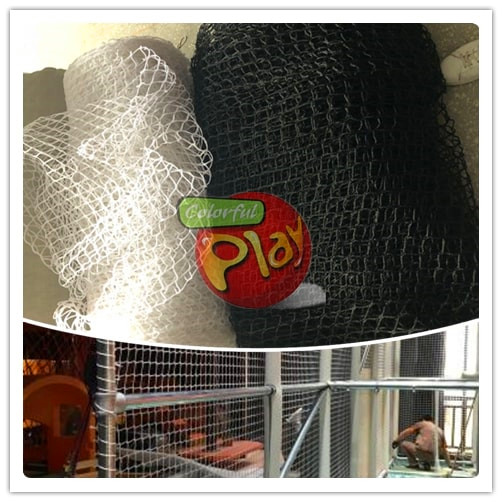 7.PVC coating:inner dia 5.3cm,outer dia 8.3cm,colorful,waterproof,good flame retardancy.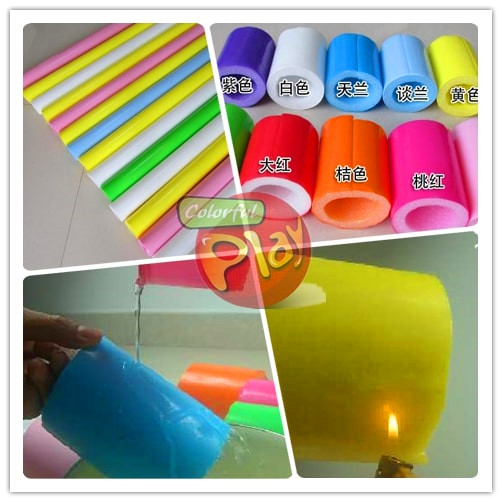 8.Kids play Screws:304 stainless steel screws,with protective environmententally friendly plastic cover.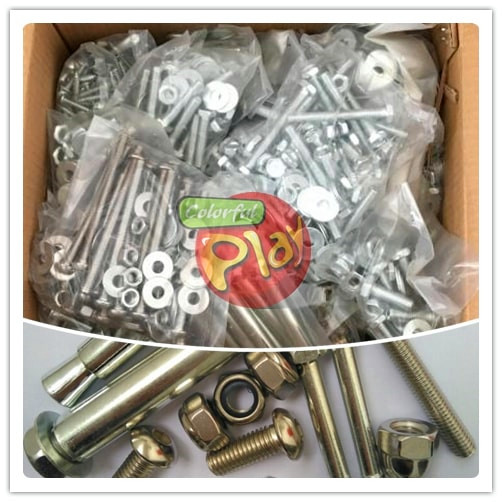 9.Strong frame of playground structure to make it safe for kids.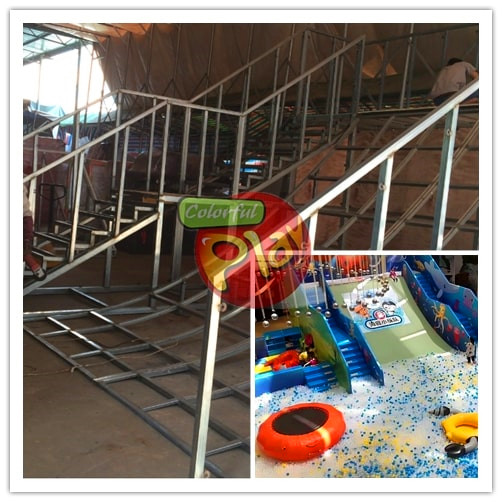 10.Our toddlers soft play area has thick foam inside,some parts have two layer for playground,inside:foam+spong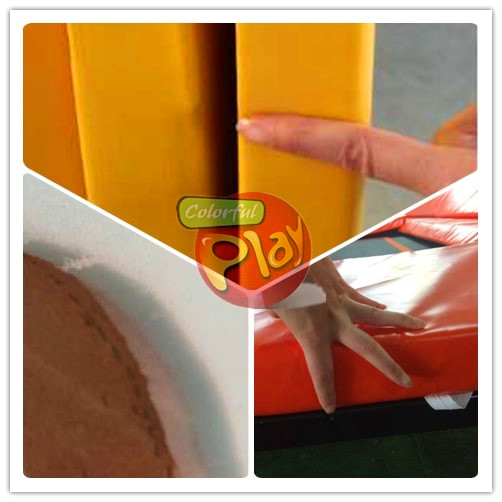 11.3D producing for designs,make toddlers play area nice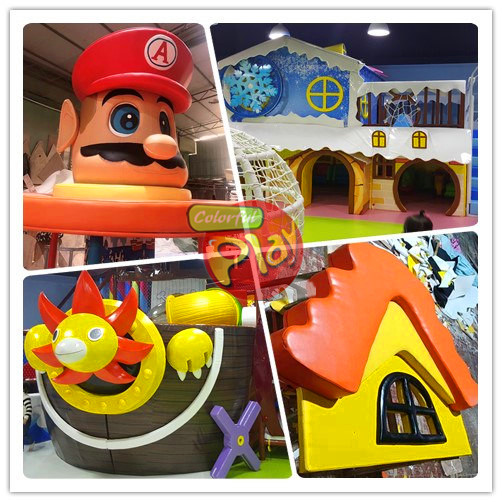 12.Besides quality,we have strong design and technician team for indoor maze,developing new items every day.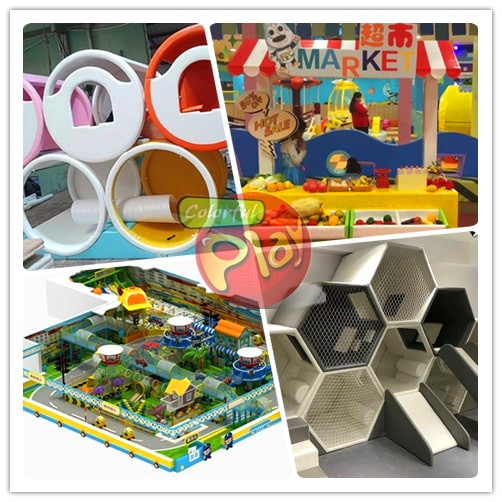 With our nice design and high quality playground equipment,we are sure you can win the market easily!



Hot tags:
supplier,toddlers soft play area,big foam building blocks,Guangzhou Colorful Play Equipment Co., manufacturer high quality,China