why choose EPP building blocks
EPP buidling blocks are new material of toddlers play zone,it is safe both in material and playing way with various play activities,it is a puzzle game suitable for toddlers play area.
Indoor Playground now is so popular,children can play slide,swing,trampolines,tunnels,high speed slide,climbing walls inside.
They can climb to second,third or even forth,fifth levels on the indoor play structure.

But is there an 100% safe area for toddlers and smaller aged kids?
Here the EPP building blocks comes.
1.They are safe:There is no high play structure here,they are made of imported EPP material,no any smell,no hurt for kids.
2.The play zone a puzzle game: Kids can build anything in the building block castle as they like,it develops kids' intelligence while they are having fun.
3.They are in small weight:not like plastic,EPP building blocks are made of light foam in high density,which can moved by kids easily.
4.Having fun:EPP building blocks can also have ball pool,slide,trampolines inside,which are designed in a much safer way.Kids can enjoy fun games in the construction building castle.
5.They are environment friendly:EPP building blocks are biodegradable and environmentally friendly,can be recycled used.
These are the reasons why we choose EPP building blocks for kids in the indoor playground.
Any more?Installations of EPP building blocks are very easy,very suitable for the kids play zone in parties,which need to be moved offen from one location to another.
How to play
design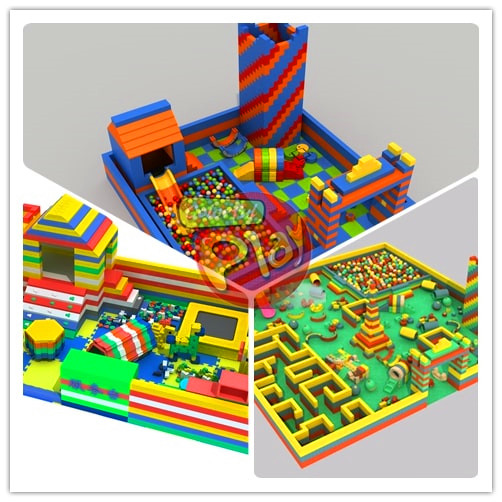 projects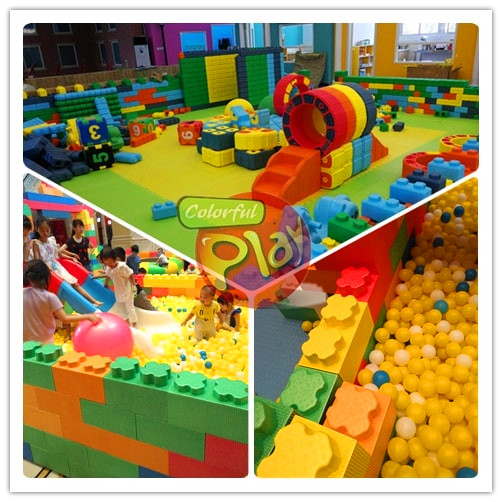 Hot tags:EPP BUILDING BLOCKS,toddlers play zone,material safe,puzzle game,toddlers play area