Guangzhou Colorful Play Equipment is centro de juego China manufacturers and suppliers,we make centro de juego in high quality for sale.Welcome to buy centro de juego from our factory.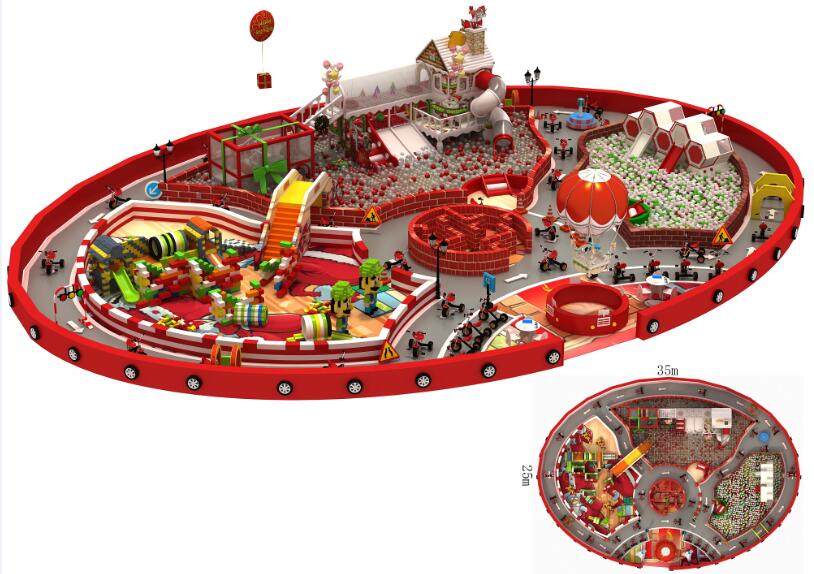 OUR MATERIAL & ADVANTAGES
1.Colorful Play centro de juego=food grade material
Plastic part:Raw material is LLDPE imported from South Korea,food grade,high temperature resistance,innocuity.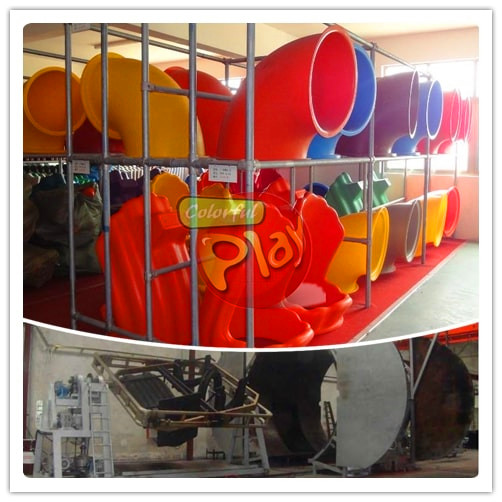 2.Colorful Play centro de juego=strong frame for indoor structure
Iron parts: 48mm double hot galvanized steel pipes,with international standards GB/T244-97.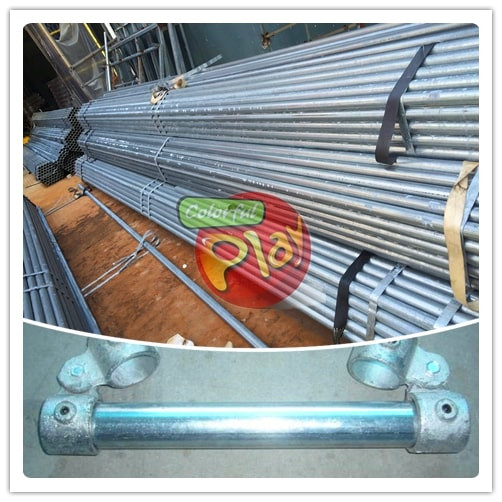 3.Colorful Play centro de juego=high-strength fastener
Fasteners of soft play:ductile iron pressure forming,with the characteristics of high-strength anti-loosen crew.
Meet the GB/T3091-2001 sandard.They are used to connect between the galvanized pipes and other iron pieces.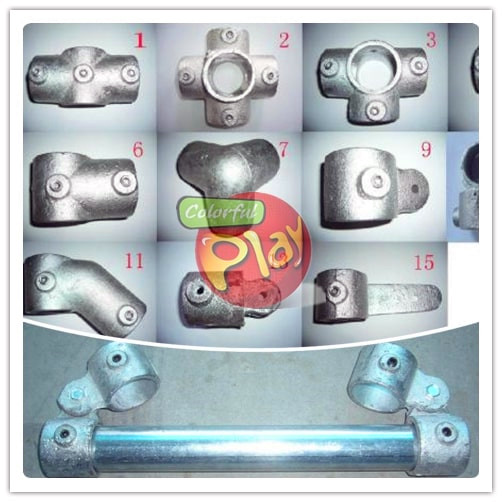 4.Colorful Play centro de juego=safe kids soft area
Soft parts:innermost:high quality ply wood,with enough inside supporters,middle:sponge,outmost:PVC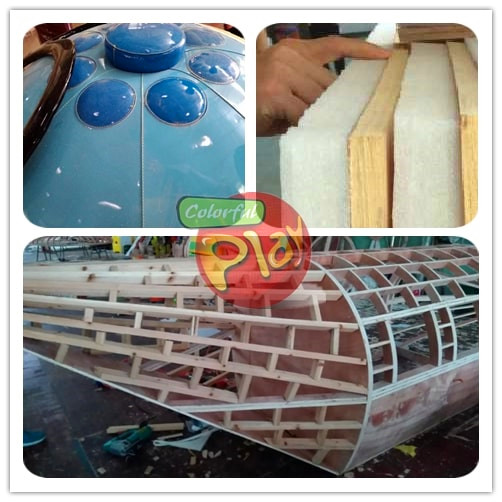 5.Colorful Play centro de juego=environment friendly flooring
EVA mat:100*100*2cm,high density & no odor.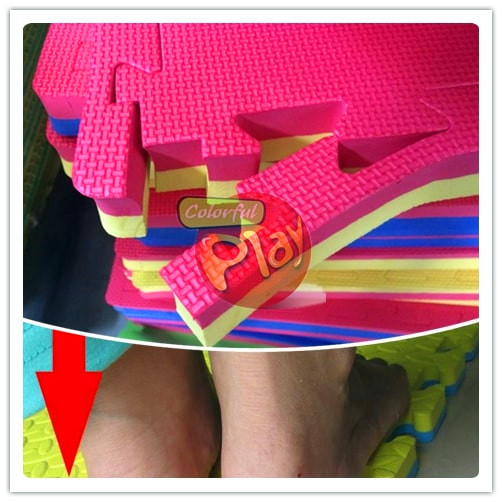 6.Colorful Play centro de juego=strong protection net
Net:4*4cm high-strength nylon rope machine weaving,high strength,good safety performance in line with GB/T3091-2001 standard.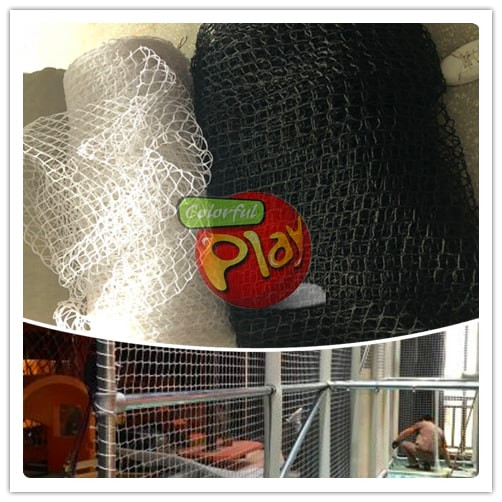 7.Colorful Play centro de juego=waterproof and flame retardancy coating
PVC coating:inner dia 5.3cm,outer dia 8.3cm,colorful,waterproof,good flame retardancy.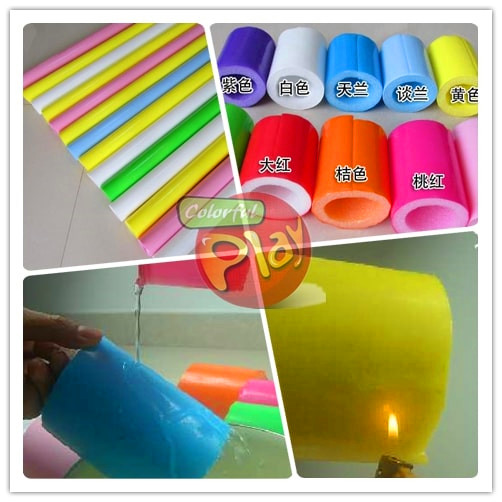 8.Colorfu Play centro de juego=304 stainless screws
Kids play Screws:304 stainless steel screws,with protective environmententally friendly plastic cover.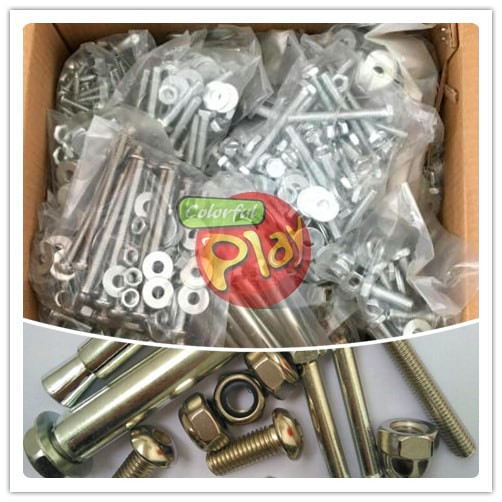 9.Colorful Play centro de juego=strong play structure indoor
Strong frame of playground equipment to make it safe for kids.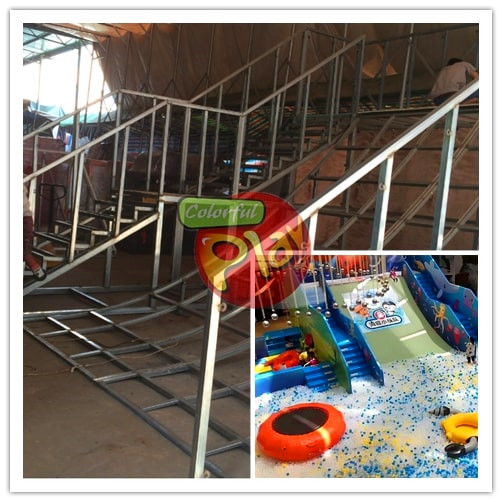 10.Colorful Play centro de juego=thick foam
Our indor playground has thick foam inside,some parts have two layer for playground,inside:foam+spong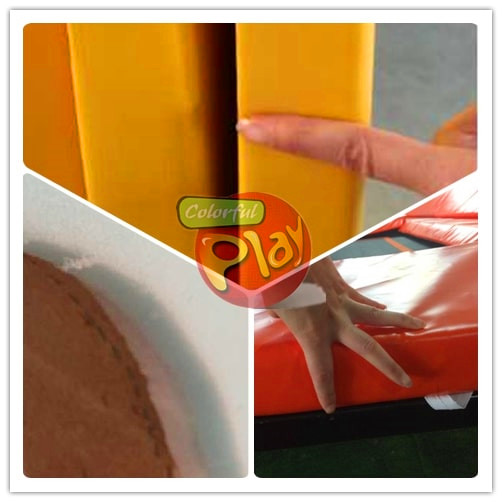 11.Colorful Play centro de juego=children nice looking indoor jungle gym
3D producing for designs,make toddlers play area nice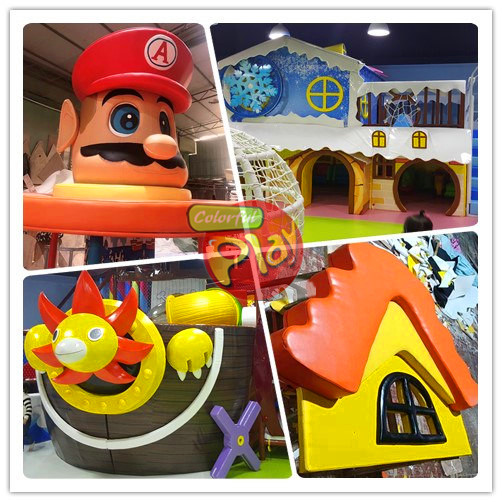 12.Colorful Play centro de juego=always nice and new designs
Besides quality,we have strong design and technician team for indoor maze,developing new items every day.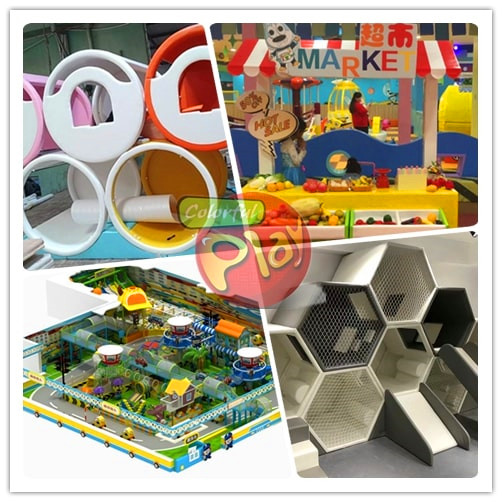 Based on rich experience of manufacturing centro de juego in China,now Colorful Play offers one-stop solution for centro de juego,from design,production to sales and transportation all over the world.
centro de juego are more and more popular now,u can find it in amusement parks,kids shopping malls,family entertainment centrer,kids play zone,indoor theme parks.

But where to buy high quality centro de juego?Pls follow us.
Our jungle gyms are sold well in Chile,Russia,Saudi Arabia countries,Dubai,USA,Uganda,South Africa,Botswana,Sudan,Jordan,etc. With our nice design and high quality indoor Jungle gyms,we are sure you can win the market easily!
Hot tags:centro de juego,manufacturers,suppliers,China,wholesale,for sale,factory,Guangzhou Colorful Play